About Us – Enfield Sports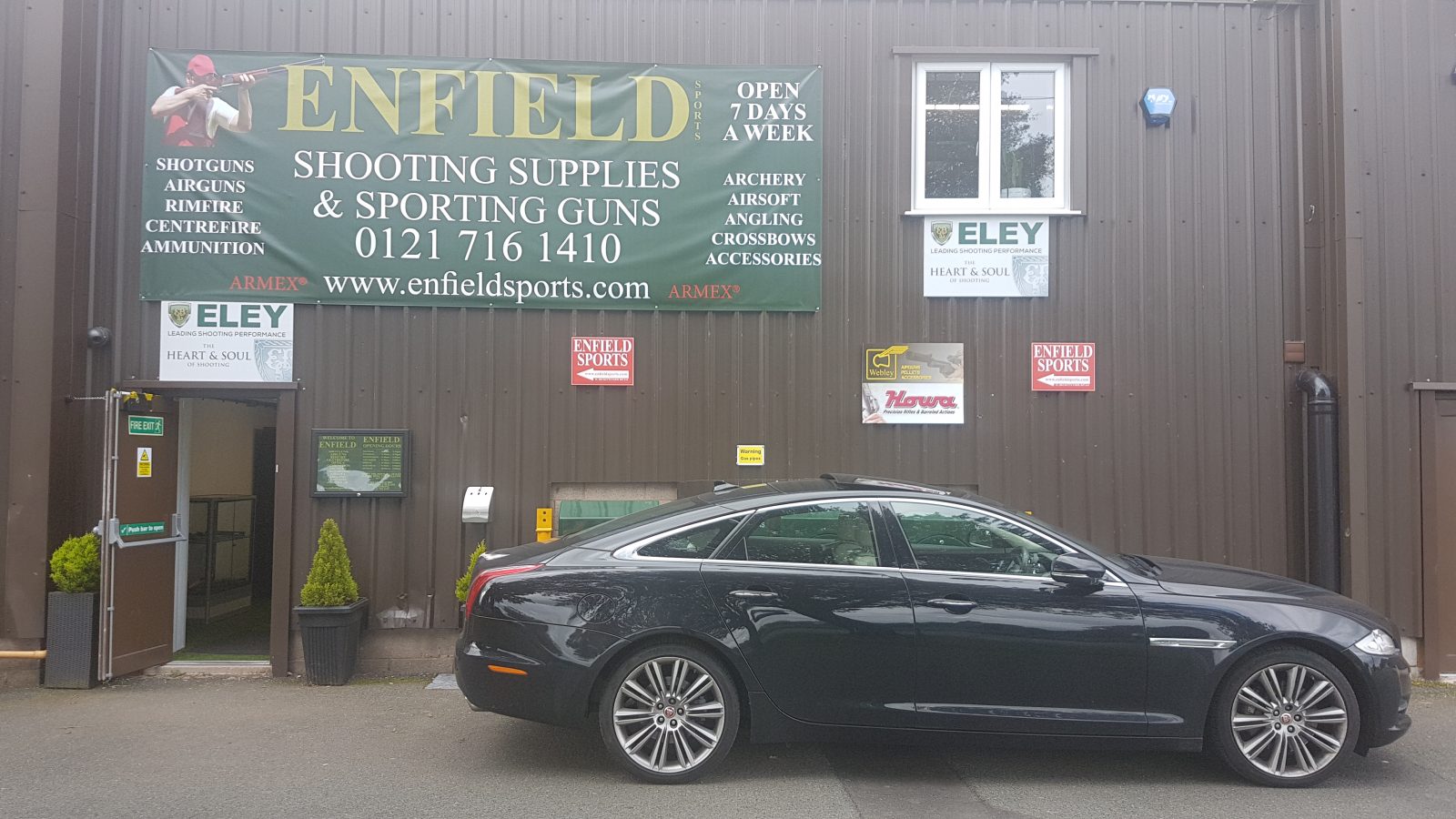 Enfield Sports birthdate was 30th November 2018.
The idea behind Enfield Sports was after being in the gun trade for many years and seeing what we can offer to our customers is friendly, honesty and reasonable prices.
The team behind Enfield Sports are made up from staff that have worked at other well known gunshops in the West Midlands. Even though Enfield Sports is still a new gunshop it has over 50 years of hand on expeirence and knowledge in the guntrade behind it. Enfield Sports is located at Becketts Farm, Alcester Road, Wythall, B47 6AJ.

Enfield Sports are based in the heart of the West Midlands, Wythall, B47 6AJ. Enfield Sports have a fully stocked up store located in West Midlands selling a wide range of airguns, shotguns, shotgun cartridges, country clothing, air pistols, shooting accessories and rim fire ammo and centre fire ammunition.

Enfield Sports are a West Midlands Gun Shop specialising in air rifles, shotguns and firearms to suit all your sporting and recreational needs.
West Midlands Airguns, Air Pistols, Shotguns & Firearms
Enfield Sports supply everything that a shooter could possibly need including shotguns, firearms, air pistols and air rifles, ammunition, country sports clothing inc Deer Hunter, Jack Pyke and shooting accessories. Enfield Sports have a full time gunsmith for any shotgun repairs, firearms repairs and airgun servicing and repairs.
West Midlands Gun Servicing, Repairs & Maintenance – Airgun Tuning
Enfield Sports West Midlands gun shop can offer gunsmithing services we can fix repair and service most types and makes of guns inc Firearms, Shotgun and Airguns. Our experienced gunsmith has over 30 years of experience with all kinds of guns and is a British Army approved armourer. Enfield Sports offer a tuning service on spring airguns where we can make your gun shoot even better. Please visit our Gunsmith, Gun Repairs & Services page for more information on our website
Visit Our Gun Shop near West Midlands
Come and see us at Enfield Sports. Alternatively, give us a call on 0121 643 4900 to discuss your requirements. Or email retail(AT)enfieldsports.com with any enquiries
Please see Contact Us Page to get in touch