Enfield Sports Birmingham Gun Shop is a shooting store not far from Birmingham its just 5 minutes from Junction 3 of the M42, is easy to get to and there is free on-site parking. We are located on Becketts Farm which we are on has a lovely farm shop which does fantastic homemade traditional meals. The Enfield Gun Shop at Birmingham is now open to the public please see revised Shop Opening Days and Hours. Enfield Sports Gunshop West Midlands is a comfortable, relaxed friendly gun shop with expert advice on all areas inc shotguns, firearms and airguns.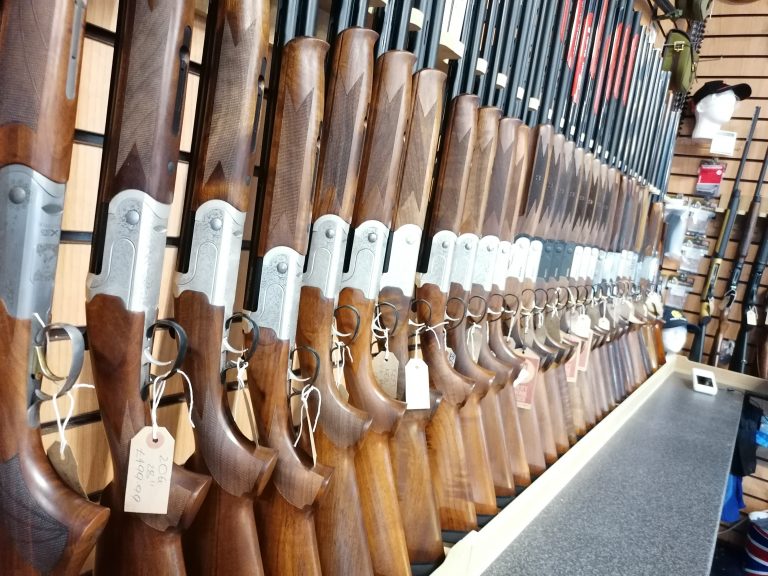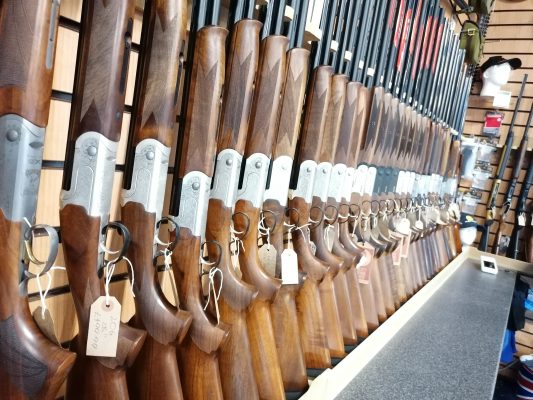 Enfield Sports are local to Birmingham and West Midlands and easily accessible gunshop from most areas around West Midlands and West Bromwich inc Sandwell, Edgbaston, Aldridge, Castle Bromwich, Solihull, Knowle, Olton, Dorridge, Lapworth, Tamworth, Sutton Coldfield, Minworth, Four Oaks, Little Aston, Lichfield, Hollywood, Halesowen, Stourbridge, Kings Heath, Moseley, Stirchley, Redditch & Bromsgrove areas. Enfield Sports carry in stock a range of Shotguns, Firearms, Airguns, Airsoft and Air Pistols.
Most shooting goods are available from Enfield Sports Birmingham West Midlands Gunshop.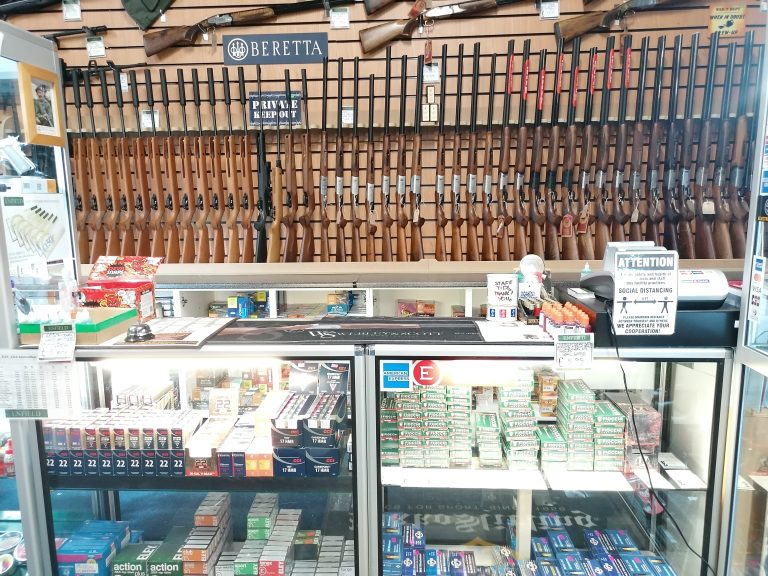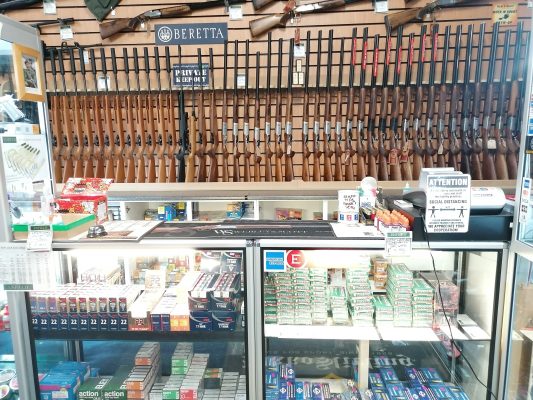 Enfield Sports GunShop Birmingham Opening Times & Hours are as follows
Monday 9.30am till 5.30pm
Tuesday 9.30am till 5.30pm
Wednesday 9.30am till 5.30pm
Thursday 9.30am till 5.30pm
Friday 9.30am till 5.30pm
Saturday 9.30am till 4pm
We are closed on Sundays and no late night Thursday at this time.
Directions to Enfield Sports Birmingham Gun Shop.
Address – Enfield Sports, Unit 1c (Main Alcester Road Side) Becketts Farm, Alcester Road, Wythall, B47 6AJ
(Look for Enfield Sports Sign outside on Road)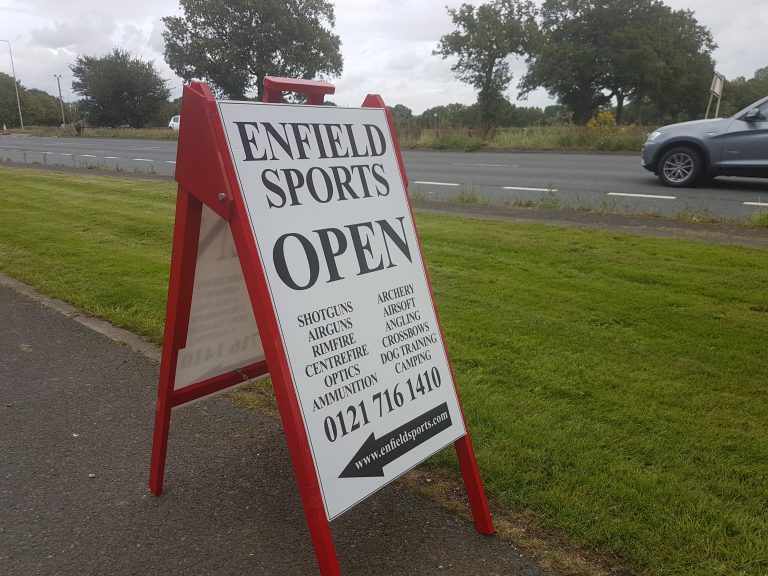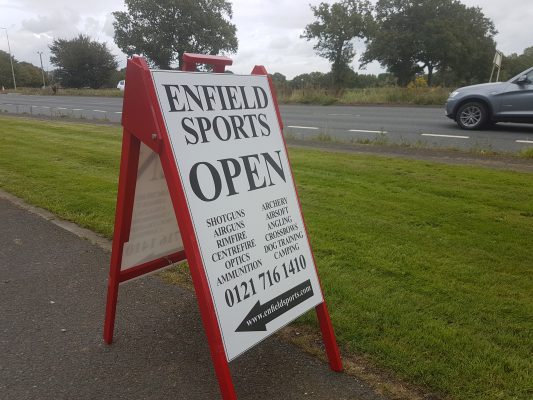 As you come into Becketts Farm keep to the LEFT follow all the way around. Go past Hollywood Beds you will see American Golf in front of you. Please Keep driving to the left and park near Intelligent Shading. The entrance to Enfield Sports shop is on the side of the building by the Alcester Road. Simply Walk in ring the bell on right hand side of wall and an Enfield staff member will buzz you in.
Any problems please ring the shop on 0121 716 1410.
Please note the shop can be very busy so please leave a message if we don't get chance to answer.
NEW ENFIELD "Vitesse" Tuned Weihrauch Airguns IN-STOCK
We have launched a new range of custom tuned spring airguns called "Vitesse"
The Vitesse range from Enfield Sports are off the shelf all ready tuned with delrin added to internals lots of polishing smoothing out internals to provide a better shooting expierance for the Customer. The Vitesse to the go no waiting.
The models we have selected for off the shelf tuning are the Weihrauch HW99s and the Weihrauch HW97 in .177 and .22 and in some cases .20

The gun above is an Enfield Vitesse Weihrauch HW99s Pest Control Special its had the barrel screwcut an Armex Backdraft moderator fitted and comes with an Enfield One Piece Mount and Enfield 4-16×44 Side Focus Scope £550 available in .177, .20 and .22 If you just require the gun only £375
Don't forget each gun is individually tuned by our gunsmith with delrin added inside to engage with the spring all polished internally shoots as accurate and as smooth as anything. Perfect for pest control easy to manage and these are UK full powered at around 11 1/2 ft/lbs
ELEY .22LR Ammunition
Enfield Sports are a Premium Eley .22lr West Midlands ammunition supplier. Please contact us for pricings if you are a local gun club. Retail Prices have been added to website.

Enfield Sports will be a stockist of Daystate Airguns so if you are after any Daystate models including the Worlds Most Advanced airgun the Delta Wolf please call to reserve one. Daystate Wolverine, Daystate Red Wolf, Daystate Huntsman, Daystate Pulsar and Daystate Midnight Blue models please get in touch.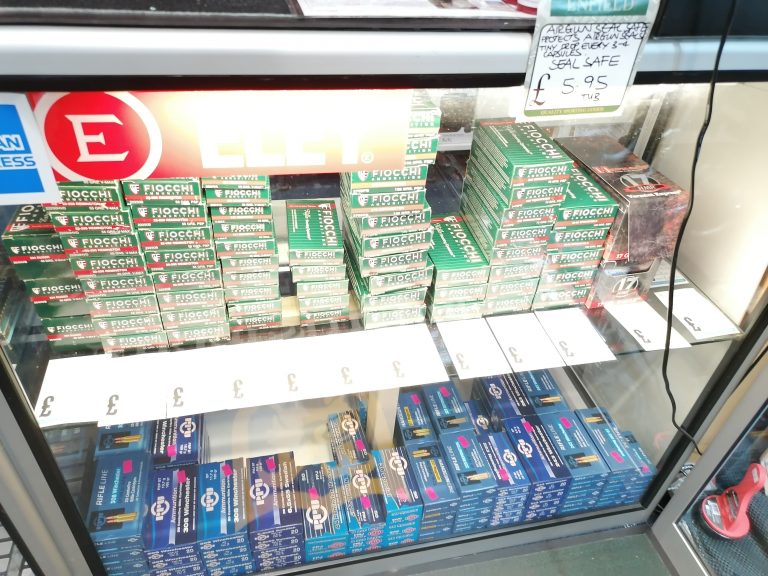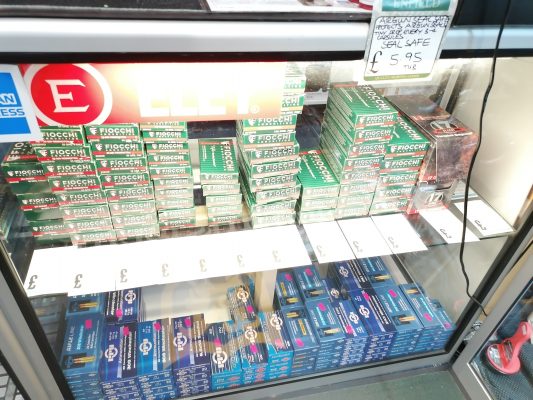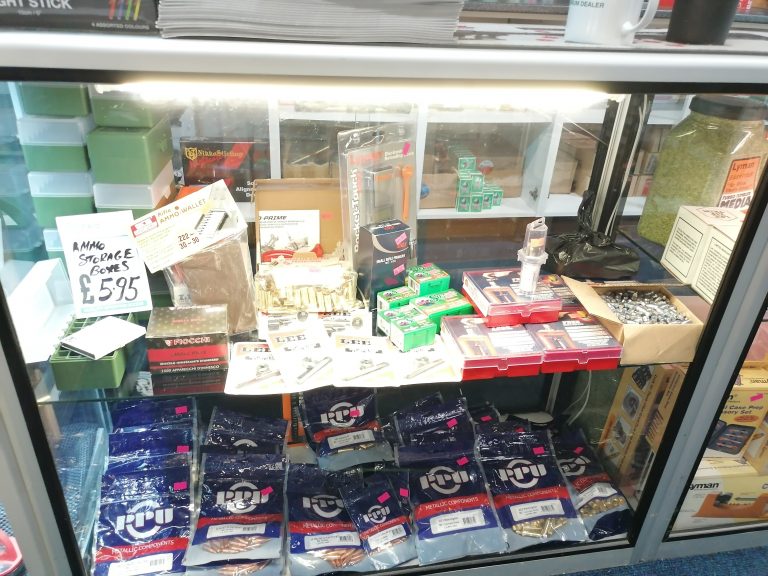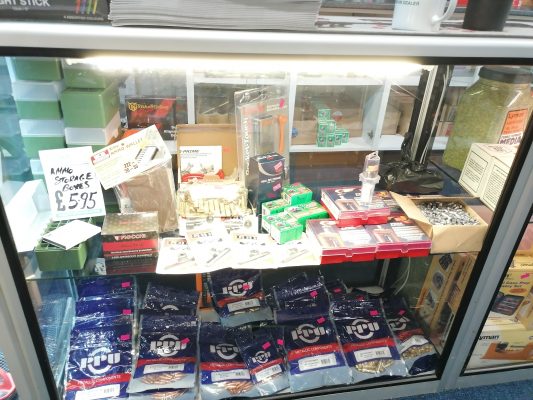 LIMITED EDITION "D DAY" Operation Overlord Colt 1911 from Enfield Sports
Gletcher Air Pistols – Operation Overlord D DAY Special Colt 1911 CO2 .177 BB Pistol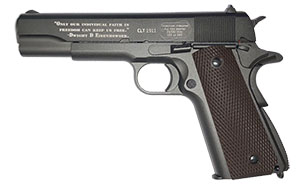 To celebrate D Day Enfield Sports has released a limited edition of 250 air pistols to commerate this historical event. Each Gletcher Colt 1911 replica CO2 air pistol is laser etched with the famous quote by Dwight Eisenhower
"Only our individual faith in freedom can keep us free"
also a set of dog tags with Operation Overlord has been etched onto each pistol.
RRP £239.99